Sketch Your Work. Literally. Now!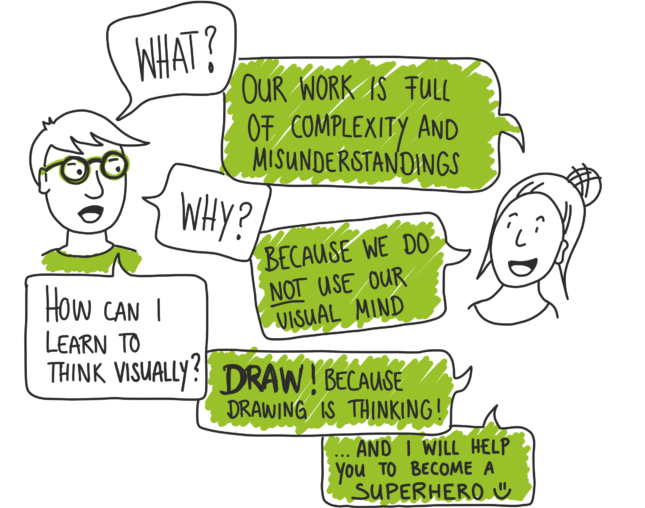 FREE SketchYourProject Webinar
What can you expect?
I will explain why visuals in projects make a big difference and where to apply them.
You will learn what material you need in order to get started.
And finally I teach you some basics of visual note-taking so that you can start right away in your project.
Date: 5 June 2020
Time: 09:00 to 10:00 (CET)
Sign up for the free
SketchYourProject Webinar
Already interested in more? Eager to learn even more?
Check out my other courses where we will go deeper and bring your individual projects to the visual world.